Take a stroll along the white sandy beaches or over the Gotland shore meadows. Flip the golf bag on your back and enjoy an 18 hole course just a few steps away Gangvide Farm. Enjoy a good lunch or end the day with a great meal at one of the restaurants nearby.
There are several beaches around Gangvide which one can choose depending on the wind direction for the day. Several of them are within cycling distance.

Feel free to ask us and we will advise on the most suitable beach!
ICA Near shop "Närbodi" about 1,5 km! And you can cross the bridge into the forest and you come to the store with a gas station for both petrol and diesel! A well-stocked country store that we are proud of, you get personal treatment and a lot of information about what is happening in the area you will find there. This is also where you can rent bikes, then you call Lennart Stilling on mobile no: 070-605 41 53 for booking and questions !, there is also Cinema village check in the store for info!
Närsholmen is a place for nature experiences. The peninsula has a rich bird life and a variety of flowers and plants that get a chance to assert themselves on the well-grazed land. Together with the windblown pines and the ones, Närsholmen is unique.
Please visit Närs Golfklubb just a stone's throw away Gangvide Farm.
Here you can bring your golf friends or acquaintances to discover "Scotland" on Gotland and then have lunch at the restaurant next to the golf course.
The nutrition scene is an amphitheater that accommodates 450 visitors, a place for guest games. There is on-site technology, basic lighting and service buildings.
We are happy to invite guest games and there we can help. Also, be sure to use the stage for events at weddings or other events.
There are locally grown and locally produced vegetables. Paula and Roger have a small-scale vegetable garden with tomatoes, cucumbers, lettuce, herbs and more that can be bought in the farm shop. All plants are grown seed seeds and grow in natural soil. No chemical pesticides are used. The farm is located on the road to Djaupdy's fishing village and Lillvik.
57.25891487125299, 18.694506476649536
Gotlandsgården Confectionery
One of my dreams has always been to make chocolates. I have learned not to postpone anything until tomorrow because you do not know how long you have been here on this earth. And this has driven me to this total transformation of my life. Welcome to hear and taste my life's work!
Strandakar Hotel & Restaurant
Strandakar is located on the road to Herta beach.
There are two restaurants in the hotel. Enjoy the food in Bistro S with its beautiful courtyard or delicious delicacies in Restaurant Strandakar.
Everything is cooked with care and quality. Strandakar uses local producers as much as possible. Honey and herbs they grow themselves, so they are nourished in double sense.
Local Port of Rökeri & Fisk
Here you can buy our own smoked fish and fresh fish, from what the season has to offer. Or why not enjoy a good meal while dipping your toes into the lukewarm water by the beach? Sit on the pier with some freshly smoked Shrimp? Authentic summer experience is guaranteed. We are open every day during the summer 11-17. Welcome!
A local bakery in the middle of the village, started by Olivia Ansin, who came home to the village after having the world as her workplace! Here it is Locally Produced! Stone oven baked sourdough bread and sweet bread, cafe in the barn.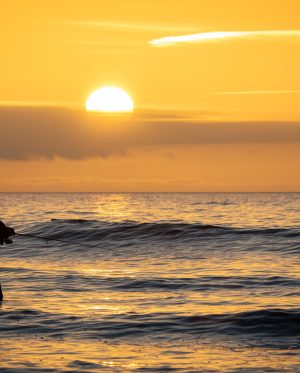 A beach parish on southeast Gotland with its well-known red and white striped lighthouse, where the noisy city life is far away. Enjoy nature, tranquility, scents, the unique light and the hospitable neighbors. You can hike, ride, glide forward in a canoe on Närsån, meet the sea on beach meadows with flowering orchids.